As of January 1, 2017 EVERY new building in Sonoma County will require commissioning. This requirement is part of the 2016 California Energy Code changes and it is independent of the existing CalGreen Commissioning requirements for larger buildings.
15000 Inc. has been commissioning projects in Sonoma County for over a decade. Our extensive experience brings two benefits to your project.
First, commissioning is all about communication. The communication needs to begin early in the design stage and continue throughout the construction and beneficial occupancy stages of your project. It is poor communications on the commissioning scope and responsibilities that frequently turn the end phase of a project into a quagmire.
Secondly, commissioning is about engaging all parties to work together. A good commissioning agent can improve the efficiency of the process. This is accomplished by avoiding duplication of procedures by working your subcontractors to streamline the process.
15000 Inc. knows how to ensure all parties on your project understand their roles and responsibilities. This understanding can eliminate confusion and ensure the building owner ends up with a fully commissioned building that will serve them well for years to come.
A properly commissioned building goes a long way to relieving a new building owner's anxiety over occupancy.
The most important impression you make on a project is the last one.
Let 15000 Inc.'s commissioning agents help you complete your project in Sonoma County on a positive note.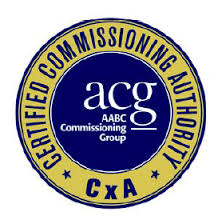 Social Share