The F-35 Joint Strike Force Fighter
When it comes to engineering for their fighter aircraft, the United States Air Force can be quite picky about who is involved. When it comes to their next generation F-35 Joint Strike Fighter, the selection process demands only the best.
At 15000 Inc. we are proud to have been selected to provide engineering services for the F-35 Advanced Coatings Facility at Hill Air Force Base in Utah.
To meet the F-35 Joint Strike Fighter's strict radar cross-section and weight requirements, stealth coatings must be applied to extremely precise thickness tolerances. 
Lockheed Martin 

has implemented what it calls a unique robotic aircraft finishing system (RAFS) to achieve this end.
The RAFS applies a special radar absorbing material (RAM) coating over all surfaces of the fully assembled F-35 except for the horizontal and vertical tails and various small parts that are coated in a separate Robotic Component Finishing System. RAFS comprises three six-axis robots mounted to auxiliary axis rails. All robots have X- and Y-axis rails, and the aft robot has an additional Z-axis lift to maneuver around the vertical tails on the top surface of the aircraft.
The application and coating process required an entirely new approach to aircraft finishing technology and systems. Precise temperature and and humidity control is required. Massive amounts of conditioned air are required for each Coating Booth and the required utility services are extensive.
Each of the huge Coating Booths have an 8″ fire service. In addition, each booth has a foam fire suppression system designed to completely fill the huge Coating Booth within two minutes!
Early on in the project I made a visit to Hill Air Force Base to meet with the project manager and to review the site conditions. The facility will be located right on the flight-line.
As I approached the runway two A-10 Warthogs stood at the ready with their 30 MM cannons pointed right at me.
A few moments later two F-35's in close formation flew at low level down the runway right in front of me. It was an awesome moment and one I will never forget. Yet it also impressed on me the importance of what we were doing.
I felt honored that 15000 Inc. was part of a new chapter in the Air Force's legacy of air superiority. The F-35 will play a critical role in world affairs for many years to come.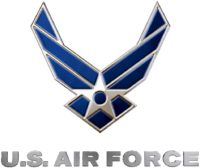 For more information on our military projects see:
Beale Air Force Base Marysville, CA
Social Share