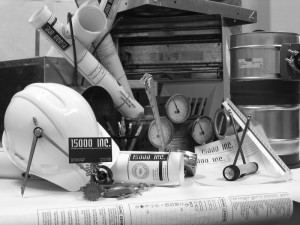 At 15000 Inc. we believe that sustainable design should be a part of every project we do, not just those that require LEED certification.
We are proactive in our approach and encouragement of sustainable options for any given project. In many cases, being green doesn't have to cost more money. You just have to apply a creative, informative and collaborative approach to the system design.
As experienced engineers and consultants, we are a valuable resource for our clients. They rely on us for design input, technical expertise, energy efficiency, and optimal building performance. We apply integrated design to every project, augmenting our services with building technologies, energy consulting and commissioning.
We have experience with commercial, industrial, institutional, educational, and specialty HVAC systems. From hospitals to wineries, schools to military facilities, we have been delivering original solutions to an ever-growing number of satisfied clients. Our HVAC design engineers have proven their expertise when dealing with the constraints of project schedules, physical space, and tight budgets.
Services
Heating, Ventilation, and Air Conditioning
Plumbing
Fire Protection
Design Build Services
Central Plant Systems Design
Radiant Heating and Cooling
Under Floor Air Distribution
Displacement Ventilation
Building Information Modeling (BIM)
Geothermal Heat Exchange Systems
Life Cycle Cost Analysis
Building Evaluation Surveys
Building Automation System Design
Mission Critical Systems
Fire and Life Safety Systems
Studies and Reports
Solar Heating Design
Value Engineering
Peer Review
Code Analysis
Title 24 Energy Modeling and Consulting
AABC Certified Commissioning
Winery Glycol Systems
Projects
Sherwood Oaks Convalescent Hospital
Creekside Convalescent Hospital
Fetzer Winery, Napa
Barrel Stop Winery
Meadowcroft Winery, Sonoma
Sonoma Bank
Exchange Bank, Santa Rosa
Petaluma City Hall
Sonoma City Hall
Fort Bragg High School
Bio-Rad Building 5500, Benicia
Considering a Mechanical Engineering Consultant for your project?
We would love to talk to you about it. Give Jay or Gary a call at
707-577-0363